BANDS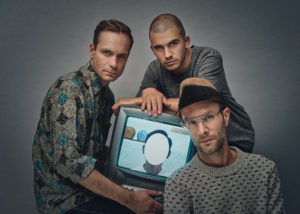 NILS BERG CINEMASCOPE was born in 2009. I was dreaming of putting this big orchestral band together, and came up with the idea to borrow players and singers from YouTube. Live on-stage we're three musicians – me on Tenor Sax, Bass Clarinet, Flute and electronics, Konrad Agnas and Christopher Cantillo on the drums and Josef Kallerdahl on bass. Alongside the trio is a film screen showing the far-away-guests, who are seen, heard and incorporated into the live music. A new quartet for each song.
"The Fellini of swedish jazz" DN
"Berg transcends conceptual cleverness; the tunes and the performances would be fantastic even without the video cameos." DOWNBEAT
"Nils Berg Cinemascope is not only an exciting project with an ingenious concept that broadens my view of what live music is, it's also among the best I've heard in a long time. Really bloody good" G-P
"Mysterious and irresistible" ROLLING STONE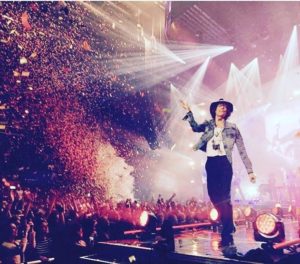 I've been a member of HÅKAN HELLSTRÖM's band since 2013. Here's a bit of me breaking the nordic record of saxophone solo 😉 in my hometown Gothenburg.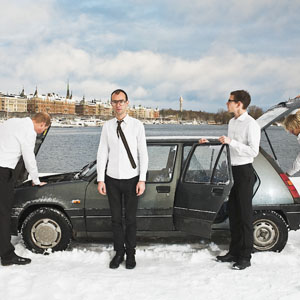 THE STONER has been around since 2004. It's my first band as a leader. Jonas Östholm on Piano, Jon Fält on Drums and Nils Ölmedal on Double bass. We've released 5 albums.
"If you want to know what's new in jazz… this is where you want to be. With extraordinary vitality, a fresh concept, a zest for creating new music, The Stoner are turning a new page for jazz. They have something new for the heart, the head and the feet. The Stoner are a traditionally set up jazz quartet – saxophone, piano, bass, drums – and they know all about the jazz tradition. Their concept absorbs new urban and popular musics, and uses it to inspire new jazz. They make the Nordic electronic Nu-jazzers sound antique…" Roger Spence, Edinburgh Jazz Festival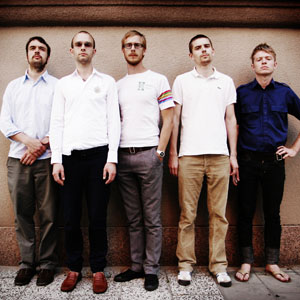 OSKAR SCHÖNNING (in blue shirt) is a bass player, guitar player and a wonderful composer. For some years, we played his music in the band pictured above (from left to right – Sebastian Voegler, myself, Emil Strandberg, Jonas Östholm and Oskar). Records I cherish and am proud to be a part of.